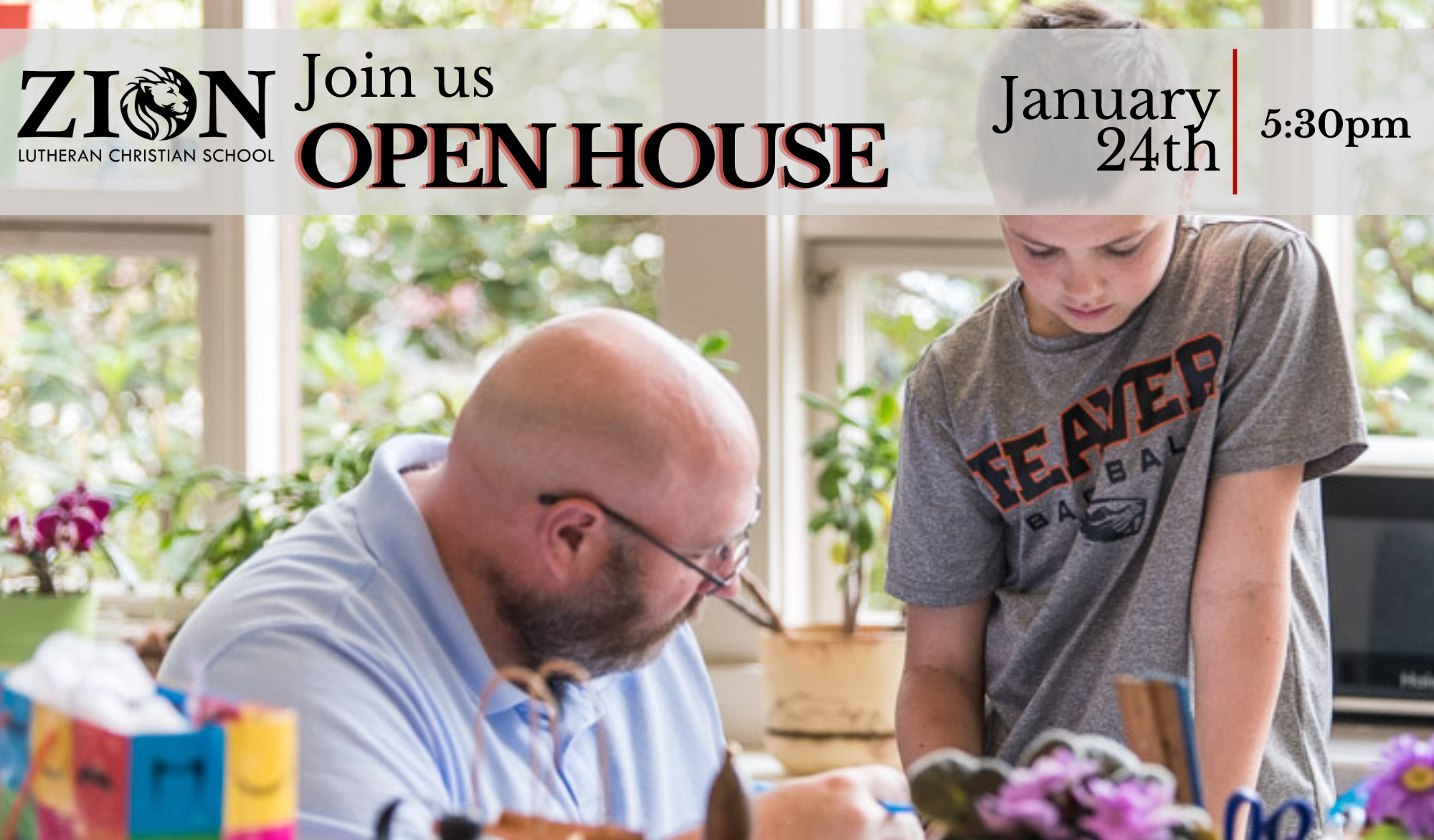 Enrollment for the 2023-24 school year opens on January 24th! Come visit Zion Lutheran Christian School to meet our teachers and staff, and see why students and their families love Zion.
Zion Lutheran Christian School provides students with a comprehensive curriculum in a caring, Christ-centered community, preparing them to be compassionate, responsible leaders. Our school seeks to partner with home and church in developing the whole child–body, mind and spirit. That is the Zion difference.
At Zion Lutheran Christian School, we celebrate our children as gifts from God with unique talents, gifts, challenges and dreams. Our dedicated staff comes to school every day inspired to help your child grow further into who God designed them to be. Come and see how your child will grow within the Zion Lutheran Christian School family!
This event will be rotations and an open classroom visit. Families will have a chance to meet our teachers and ask questions about their potential student's class. We will not be giving formal tours during this event. If you would like a formal tour, please visit our website to request information.
Register for our event:
---