All of our teachers and the director have experience working with young children and enjoy being with them. Before being hired, each staff member goes through an interview, reference check, and criminal history check. Upon hiring, each staff worker completes an orientation process to help acquaint them with all of our programs. After the initial hire date, each staff person is required to complete fifteen hours of training per year, by attending workshops, conferences, or taking classes at LBCC, OSU, or any other higher learning facility.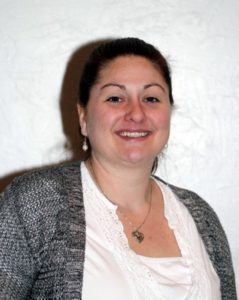 Jacque Ruth
ELC Director
Jacque graduated from Portland State University with a double major in Human Resources Management and Business Management. Jacque has a passion to work with children and has been working at Zion ELC since 2013. She enjoys running a company with her husband and traveling. She is also involved in the India Evangelic Mission and has traveled to India to spend time with Bible college students and abandoned children at their children's home.
Janelle Glover
Tiny Turtles (Infants) Lead Teacher
Janelle has worked at Zion Lutheran since April 2017. She received her 2 year Associate Degree in Child and Family Studies in 2009 from Linn Benton Community College. She started her childcare career working with Preschool/Pre-K ages and now she has her dream job as a lead infant teacher.
I look for to my future in the infant room and further my education in infant education.
Nina Seaders
Tiny Turtles Teacher
Nina grew up with a love for children and spent many years working as a babysitter. She helped pay her way through college as a nanny. At OSU she continued to pursue a career in Human Development and Family Science. After college she began her family and has been raising her four children. While working at Zion, Nina can use both her education and practical experience as a mother to help create a warm and positive environment for kids to learn and grow.
Aimee Greenwood
Tiny Turtles Teacher
Aimee is currently working towards her Bachelor's Degree in Human Development and Family Sciences at Oregon State, and has her Associates Degree in Early Childhood Education at Ashworth College. She has been working with children for over 9 years and loves every minute of it! She is currently working at two different daycares fulfilling her dream of working with children.
I think that children have a special gift of helping everyone find their inner child, and teaching everyone valuable life lessons. I am so glad that I can help with the development and teaching of all of the children enrolled at our early learning center, and look forward to getting to know you and your children through our time together!
Rachel Cherep
Tiny Turtles Teacher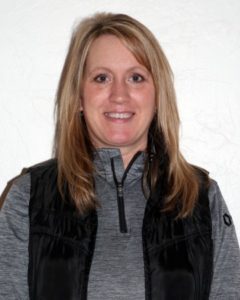 Sherri Rictor
Playful Penguins (Toddlers) Lead Teacher
Sherri has been at Zion since 2000. Previously, she worked as a title 1 aide in the public school and also as a teacher aide in another preschool. She was the lead teacher in the infant room here at Zion LEC for over 10 years and excited to now lead the toddler's room.
I love the day to day interactions with the children and working with our great staff.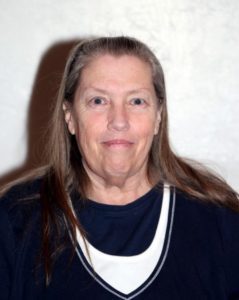 Debbie Jarvis
Playful Penguins Teacher
Debbie has over twenty-two years of experience as a Christian Preschool teacher. Prior to Zion, she was at Good Samaritan Preschool. She has received an AA Degree in Early Childhood Education.
I feel blessed to have been chosen to work with children in their beginning years and also on their journey with Jesus.
Deb McClanahan
Playful Penguins Teacher
Miss Deb has been with Zion ELC since 2016. In her down time she enjoys shopping, going to shows, and doing things with her family.
I love working with children, because they make me feel happy and I love how they see the world. I love their laughs. I love how they view life.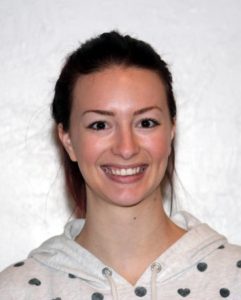 Amanda Williams
Little Lions (Young Twos) Lead Teacher and Sub-Director
Amanda lives in Albany with her husband, two dogs and one cat. She has a bachelor's degree in Psychology from Western Oregon University. Working with children has always been her passion and is thrilled to get to do it every day.
I love the fearlessness kids show and their ability to love unconditionally. In my spare time, I enjoy hiking and visiting the beach. Stop by the Little Lions two year old room and say hi!
Shelby Vick
Little Lions Teacher
Shelby has been working with kids for five years and has been with Zion ELC since 2016. She absolutely loves it!
I would love to have my own classroom one day!
Sarah Deatherage
Little Ladybugs (Older Twos) Lead Teacher
Sarah was born and raised here in Corvallis. She has worked in childcare for many years, from infant to school-age. She has been the lead of the Ladybugs room since 2014 and enjoys doing crafts and cooking project with her class. She is a mom to two girls, Ella, and Lillian.
Saia Fifita
Little Ladybugs Teacher
Saia Fifita is a teacher assistant in the ladybug room in the afternoons. She has been working with Zion ELC since Spring of 2018 and loves it. When she's not working she is a freelance makeup and hair stylist. She hopes to be going to school to become a esthetician and a Doula in the next few years. Until then she can't wait to get to know and spend time with your kiddos!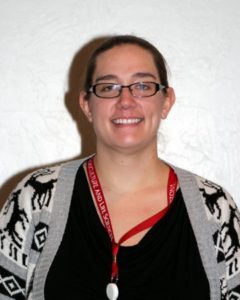 Katy Garletts
Observant Owls (Preschool) Lead Teacher and Sub-Director
Katy has been working in an ELC environment for about 14 years. She has a degree in Animal Sciences with a focus on Equine Industry from the University of Arizona in Tucson Arizona. She enjoys working and playing with children. She also likes to do art projects and loves almost everything about animals. She is an active member of Zion Lutheran Church and sings in the contemporary worship band.
Laura Long-Woerner
Observant Owls Teacher
Laura has worked at Zion since 2011. She is married with two boys. She is currently working with preschool and loves seeing them explore and learn new things.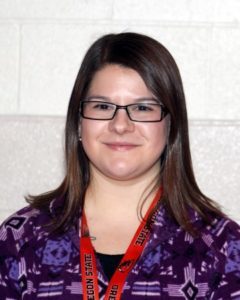 Kelsey Butts
Blossoming Butterflies (Pre-Kindergarten) Lead Teacher
Kelsey has been working at Zion ELC since 2009 and has worked with almost every age group. She enjoys playing and watching all types of sports, reading, camping, and being outside. She loves to sing and make music, especially with the children! She has a passion for discovery and loves going on adventures with the children.
I learn something new every day at the center and continue to cherish the relationships I have built with all of the children I come in contact with.
Savannah Lancaster
Blossoming Butterflies Teacher
Savannah has been at Zion since August 2015. She grew up in Albany and has her degree in HDFS from Linn-Benton Community College. She currently lives in Albany with her husband Paul, son Chayce and dog Louie.
I absolutely love working with children. I love the way their minds and imaginations work. Every day is a new story and they're always intriguing. I have a strong passion for teaching, reading, and preparing the kids for Kindergarten.
Kacey Fenicottero
Blossoming Butterflies Teacher
Kacey was born and raised here in Corvallis. She has two daughters of her own that attend Zion.
"I have always had a passion for children. I have five years' experience of in-home child care and have been at Zion since 2016. I enjoy see the growth and development children experience during the first few years of age."
Gabby Medrano
Afterschool Aardvarks Lead Teacher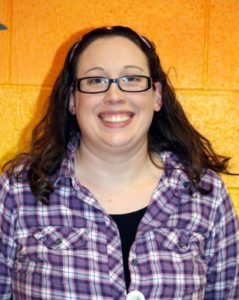 Sarah Hokama
Lead Chef and AM Breaks/Lunches
Sarah joined the team at Zion seeking the opportunity to experience a close connection to her community and share her passion for delicious and nutritious food. Prior to working at Zion, she spent 10 years as sous chef at Good Samaritan and Hewlett Packard.
In my free time I enjoy crafting, cooking, baking, and spending time with my three daughters and husband.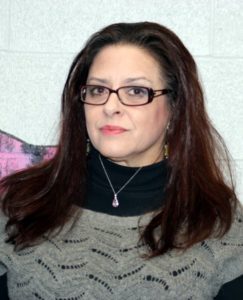 Marcia Minneti
PM Breaks
Marcia enjoys working with children and has two of her own, son Kasey and daughter Calli.
There is no greater than watching the wonder of children as they grow. When asked what the best age of a child is, I answer, "All of them!" Each age is special.