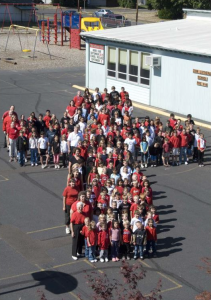 Greetings Alumni & friends of Zion!  Because our school has been in existence for over 112 years, it has literally influenced thousands of students and their families. We are happy to have been a part of your education while you walked our halls and consider you still a member of our Zion family.
We want to hear from you! Have you moved? Did you recently graduate or enter the military? Please complete the form below and let us know:
Donate: Support for Zion Lutheran School has been a core component to the success of the school. Generous donors have provided critical financial resources throughout the years. Through this support, a wide variety of opportunities have been made possible for students who attend Zion Lutheran School. We are currently in our Annual Fund season and would welcome any donations online or my mail. Please make checks payable to Zion Lutheran Christian School.
We wish to thank those who have donated in the past and ask for prayerful consideration to give to our Zion family.