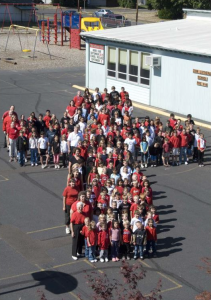 Support for Zion Lutheran School has been a core component to the success of the school. Generous donors have provided critical financial resources throughout the years. Through this support, a wide variety of opportunities have been made possible for students who attend Zion Lutheran School.
The practice of stewardship has resulted in the steady and consistent growth of enrollment and programs, as well as the ability to keep tuition low in comparison to other private schools of similar size and scope of programs. However, tuition and good stewardship alone cannot provide funding to cover the full cost of education. Additional funding through gift support is vital. Friends, parents, grandparents, alumni, and foundations are important sources of support.
Your gift, regardless of the amount, is an investment. The return on your investment is measured in the lives of the students who feel the impact of your gift. A gift to Zion Lutheran School will impact students today and for eternity.